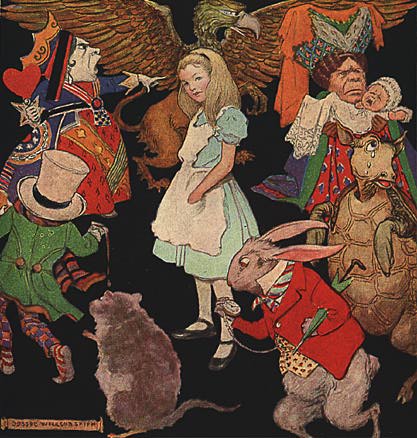 So today has been a REALLY hot and confusing day! And be wearing Lolita this day has been hard. I mean leggings, two petticoats, a blouse and a JSK on top was TO much to handle in this heat.
But anyway, I finished school early today and went to visit Oshiro, we where going to the theater to watch "Alice in Underland" where my stepbrother (10 i think:P) played the Hare and many more. But before we went we decided that Oshiro was going to my place after the theater, but after watching this lovely play, He had do go home without me -.-
So, it's been alot of back and forth today, and I'm really tired. SO i'm going to watch more Death Note episodes and relax.
Yea! And by the way, I am going to my stepmother cabin this weekend with Oshiro and my dad, so I won't be blogging for at least 4 days :P
What are you going to do this weekend?